Doctors
At Pulse, we offer our expert doctors the best opportunities available, based on their priorities. Whether you're looking for a permanent, temporary or locum job, our personalised support will help you exceed your career goals.
Why Pulse?
As a leading UK doctor's agency, Pulse offers the best permanent and locum roles with exclusive opportunities in emergency department, medicine, psychiatry, surgery, obstetrics and gynaecology, anaesthetics, paediatrics, neonates, orthopaedics, urgent care and walk-in centres, the Ministry of Defence, drugs and rehabilitation, sport injuries, CCGs, out-of-hours and with the police.
We're proud to have been awarded approved supplier status on all major NHS frameworks; meaning unlike some agencies, our doctors have access to vacancies at all major NHS trusts.
Want to work in the private sector? We partner with many private healthcare organisations to offer you the best healthcare roles in the sector.
Rewards and benefits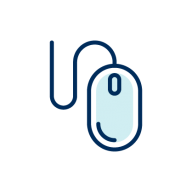 Access to thousands of jobs
Flexible opportunities
Rewarding referral scheme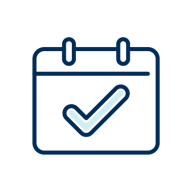 Daily payroll
Leading rates of pay
Explore our doctors roles
Emergency dept.
Pulse offers long and short-term locum work, ad-hoc shifts, out of hours, on-call and permanent positions throughout the UK for highly skilled emergency department doctors
Anaesthetics
We offer anaesthetists the widest variety of anaesthetic vacancies across all grades within the NHS and private health sector covering ITU, general surgery, pain management and obstetrics
Medicine
Our skilled recruitment team have unrivalled experience and access to the latest medical roles across the UK and are ready to help you reach your career goals
Psychiatry
As leaders in psychiatry staffing, we can offer you the best psychiatry jobs. We work tirelessly to ensure you have the most exciting opportunities in the NHS and private sector.
Obs & gynae
We offer excellent opportunities in obstetrics and gynaecology for high-calibre professionals like you. Roles are available across the UK
Paediatrics
We place highly skilled paediatric doctors into the best positions across the NHS, leading private hospitals and other public sector organisations across the UK
Radiology
Our dedicated recruitment team works to support your goals in radiology and focuses on finding the ideal job to help you reach them
Surgical
Our dedicated team is committed to finding expert surgeons the most rewarding opportunities across all surgical specialities
Featured clients