Nurse Jobs London
Are you searching for a nursing job in London? Pulse Jobs is a nursing agency operating in London and throughout the UK. We work hard to understand your requirements and take time to understand exactly what type of role you're looking for. We also provide a range of benefits during your application process, which includes opportunities to apply to exclusive vacancies due to our strong client relationships with healthcare organisations.
Who we work with
Whether you're searching for a private nursing job, nursing in a GP practice or in a hospital, Pulse offers a wide variety of registered nurse roles in London. Simply browse through our vacancies online today, or get in touch with a member of our specialist team for more information.
NHS hospitals we work with
Pulse jobs has a variety of nursing jobs available at St Thomas Hospital as well as many other NHS hospitals across London and the surrounding areas. We work in partnership with the NHS Foundation Trusts to provide nurses and fill vacancies at the hospitals listed below: 
Barts Health NHS Trust
Chelsea and Westminster Hospital NHS Foundation Trust
Croydon Health Services NHS Trust
Epsom and St Helier University Trust
Guys & St Thomas NHS Foundation Trust
Hillingdon Hospitals NHS Foundation Trust
Homerton University Hospital NHS Foundation Trust
Imperial College Healthcare NHS Trust
Kings College Hospital NHS Foundation Trust
Kingston Hospital NHS Foundation Trust
London North West University Healthcare NHS Trust
Moorfields Eye Hospital NHS Foundation Trust
Oxleas NHS Foundation Trust MHT
Royal Brompton & Harefield NHS Foundation Trust
Royal Free London NHS Foundation Trust
Royal National Orthopaedic Hospital NHS Trust
South London and Maudsley NHS Foundation Trust MHT
St Georges University Hospitals NHS Foundation Trust
The Royal Marsden NHS Foundation Trust
University College London Hospitals NHS Foundation Trust
West London NHS Trust
Whittington Health NHS Trust
Barnet Enfield & Haringey MHT
Central and North West London MHT
East London NHS Foundation Trust MHT
North East London NHS Foundation Trust
South West London and St Georges MHT Trust
Browse nursing job vacancies in London
Below is a list of our live vacancies for nursing jobs in London. With such a wide range of jobs available, we can help no matter which stage of your nursing career you are at. Whether you're newly qualified, looking for your first nursing role or highly experienced and looking for a great new opportunity, we have a role to suit you. You can easily apply online for any of the vacancies below. If you can't find exactly what you're looking for, register with us and get in touch with one of our recruitment specialists. 
Types of nursing jobs in London
Due to being a specialist nursing agency in London, we're able to offer you all types of nursing roles throughout the area. Whether you want to work in a private healthcare organisation or for the NHS, we have vacancies for both. We have full-time, part-time, permanent, and temporary roles available, so whatever it is you are looking for, we're sure we'll have the perfect role to suit your needs. 
We recruit across a wide range of specialisms too. Some of which include:
General Nursing (RGN)
Paediatric Nursing
Critical Care Nursing
Mental Health Nursing
Theatre Nursing
and more
We recruit for many more specialisms. To see a full list, visit our specialisms page. 
Benefits of Working with Pulse
As one of the leading nursing agencies in London and the UK, we have an extensive client list consisting of a wide range of healthcare organisations. This allows us to often post exclusive jobs that you won't find anywhere else. Furthermore, we can help you from start to finish with the whole job application process. Our services cover negotiating pay rates, benefits, and hours and more.
Leading rates of pay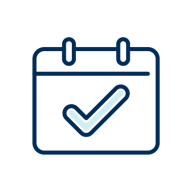 Daily payroll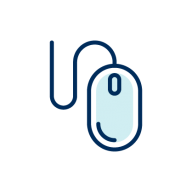 Access to thousands of jobs
Flexible opportunities
Rewarding referral scheme
Register with Pulse
By registering with Pulse today, you'll gain access to jobs instantly. You also have the option to get in touch with one of our specialist recruiters who can guide you through your job search to help you find your perfect role. We are experts in the healthcare industry which helps us to understand your requirements and provide tailored solutions that fit your needs.